Caution: The Truth May Shock You
Pet food companies continue to use harmful ingredients that may be slowly killing your pet. Chemical ingredients such as BHA, BHT, Ethoxyquin, and Propylene Glycol are used as preservatives and unfortunately, prolonged use of these chemicals are harming our pets! Vomiting, diarrhea, weight loss, seizures, cancer, kidney and liver failure are among some of the side effects from these toxic ingredients. The good news: we built an app that will identify harmful pet food ingredients!
Your pet food may contain ingredients not fit for human consumption
Not only could your trusted pet food brand contain harmful chemical ingredients but they could also contain ingredients derived from roadkill, diseased and dying livestock.
Dogs and cats are carnivores and require protein from meats
So why do pet food companies use corn, wheat, rice and other high carbohydrate ingredients as the dominant ingredient? The answer: it's cheap filler, helps with the shelf life of the product and it's abundant.
Get The Safe Pet Treats App Now!
App Features
Avoid Recalled Pet Food
The next time you're at the pet store, scan the UPC/Barcode with the app to determine if the pet food product is safe.
Amazing App Feature
Did you know that since 2011, over 1,000 pet food recalls have been announced by the FDA?
Avoid Harmful Ingredients
A product scan will also show you all of the harmful ingredients found.
Amazing App Feature
You're not an expert in chemistry or pet nutrition, nor are you likely to have the time to read through various product ingredient labels. We built this pet food app so that you could identify these ingredients without having to be an expert!
True Country of Origin
A scan will also show you the products True Country of Origin. is your pet food really made in the USA?
Amazing App Feature
Some pet food companies use labels that say Made in the USA or Manufactured in the U.S. that implies the ingredients are also from the USA but this is very misleading.  In truth, very few companies are both U.S. Made and Sourced.
Receive Push Notifications
Once you enable this feature on your phone, we will alert you the moment pet food recalls are announced.
Amazing App Feature
Which is better, receiving news two days after a recall or receiving it instantly?
Search by Brand Name or UPC
Manually search products by brand name of UPC to determine if a product has been recalled, contains harmful ingredients and its true country of origin.
Amazing App Feature
Don't have a barcode to scan? Use the apps manual search feature to find out if your favorite pet food product has been recalled, contains harmful ingredients and its true country of origin.
Avoid Pet Food Allergies
Is your pet allergic to certain ingredients? Add these ingredients (up to 10) to the app's list of ingredients to avoid.
Amazing App Feature
Common signs of food allergies include anything from chronic ear inflammation, gastrointestinal problems, and chronic diarrhea to chronic gas, licking their feet, or an itchy rear end.
Avoid Harmful Ingredients
We saw a problem and built a solution! During a news report one evening we heard about recalled pet food products and harmful ingredients. After the news report we looked through our girls' treats and found that some of them had been recalled! A few weeks later we visited PetsMart to buy more treats but the wall to wall selection was overwhelming. This is why we decided to build the Safe Pet Treats app. Now all we have to do is scan the barcode and instantly identify harmful pet food ingredients and products recalled by the FDA.
Key features and reasons to download the Safe Pet Treats app:
Instantly identify harmful pet food ingredients

Instantly know if the product has been recalled by the FDA or manufacturer

Personalize and add up to 10 additional ingredients to avoid

Receive instant notifications as soon as a product has been recalled

Save time at the pet store by not having to read every single ingredient

Search for your favorite pet food product to see just how safe it is
Recalled Products Are Out There

*Source FDA.gov – Individual UPC count
Since 2011, 1,064 pet food recalls have been announced by the FDA.  It is up to the manufacturer of the pet food product to contact every single retailer to have the product removed. Unfortunately, some of these products remain on the shelves of retail stores for days after the recall is announced.  Click here  and read our blog entry on a recalled product we purchased 2 weeks after the recall was announced! Download the Safe Pet Treats app today and start identifying recalled pet food products instantly! It just might help save your pets life.
App User Reviews

I will never buy pet food or treats again without this app! Such an easy thing to do for peace of mind about what I feed my pets. Also super easy to use, and I love the back button so that I can scan multiple items quickly.

Very helpful for myself, as well as for letting friends & family know. I wish there was a way to clear notifications from the list after seen -if there is a way to do this, please, someone enlighten me. Great tool.

THANK YOU!! This is a MUST-HAVE for all furbaby parents! It's so easy & quick!! Finally ONE app to determine safety of our pet food & treats!! This is sooooo much better than jumping around to different websites while shopping!! Thank you, again!! I will be sharing on all my Shiba Inu sites too!!

After a neighbors dog died from being fed jerky treats, I was concerned with the quality of what I was buying for my own pets. This app scans the barcode of whatever I'm thinking of buying, and tells me what is possibly of concern, and if there are any recalls. I've been surprised a number of times at what I've found at my local market.


As a Rottweiler owner for over 35 years, I value any resource that helps me protect my 'Kidz'. On occasion, I've been given some very bad advice from people working in some big-name pet stores and from Rottweiler breeders. I've also been given some great tips that have worked for me all these years. This app is one of the resources that I rely heavily on. Two Rotts can go through a lot of treats in a short time; I depend on this app to keep my Kidz safe. The scan function – while in the store – is fantastic; I like to know immediately if what I'm about to purchase presents any hazard to the Kidz.
Team Members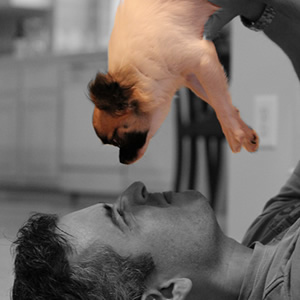 David
Expert Dog Manipulatee!  The girls have him wrapped around their fingers.  It does not take 10 treats per taste test! He is the best papi!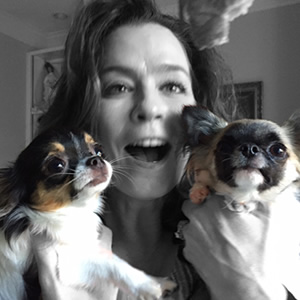 Janna
Expert Animal Lover! Favorite Perfume: Puppy Breath. Heaven to me is snuggling with my hubby, surrounded by my furbabies!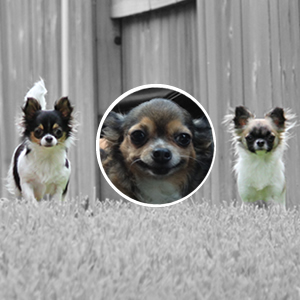 The Girls
Pippi, Trixie and Josie are our professional treat tasters. Be sure to subscribe to our Youtube channel for the latest videos on the girls!
Join the Safe Pet Treats Family
Subscribe to receive instant pet food recall alerts and mobile app updates.
Download The Safe Pet Treats App Today!